We receive no external funding and rely on your donations as well as money from fundraising and hall hire. During our Holy Communion services and baptisms, we ask for voluntary donations to help run and maintain our church. A collection will be taken during the third hymn.
You can make a one off donation online or in person by cash, cheque or card payment.
If you are able to make a regular donation, please join the Parish Giving Scheme to pay by Direct Debit or sign up to our regular giving envelopes.
Your donations help us to run and maintain the church so that we can stay open all week as a place of welcome and worship for all those in our community. While the church building is currently closed, we continue to reach out and support our parish though online streaming and pastoral support to those in need.
Online Donations
You can now donate to All Saints' Church through the JustGiving website by clicking on the button below.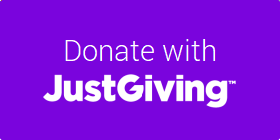 If you are a tax payer, please gift aid your donation by selecting "Yes, add gift aid" when prompted and completing your details on the JustGiving website.
If you are visiting this page to make a donation at one of our services, please make sure your phone is switched off or put on silent after you have made your donation and stays off for the duration of the service.
Cash and Cheque Donations
If you are a tax payer, please gift aid your donation by placing your donation in one of the envelopes provided in the church and completing the gift aid declaration.
Please make any cheques payable to All Saints' Oxhey PCC.
Debit or Credit Card and Contactless Donations
We now accept donations by debit or credit card or on mobile phones via Google or Apple Pay. A card reader is available at the back of the church during selected services to make your donation. Please speak to the welcome team for more information.
If you are a tax payer, please gift aid your donation by completing the form provided in the church and handing this over when you make your donation.
Regular Giving by Direct Debit
If you would like to make regular donations, you can donate by Direct Debit through the Parish Giving Scheme.
You can sign up to the Parish Giving Scheme by completing a form available from Chris Thomas or by phoning the dedicated phone line:
0333 002 1271 (new donors)
The process takes around 15 minutes and you will need to have the following information available:
Your personal bank account details
The name of the parish you wish to donate to : All Saints, Oxhey
The PGS code for our parish : 320632232
You will also be asked if you are eligible for Gift Aid (if you are a taxpayer then please say yes) and to confirm if you want to increase your gift in line with inflation each year. Increasing your giving each year helps us to meet the rising costs of running the church.
If you are an existing donor and would like to make any changes to your Direct Debit, please contact the PGS team by phone 0333 002 1260 or email info@parishgiving.org.uk.
Regular Giving Envelopes
We continue to provide a regular giving scheme using weekly or monthly envelopes which you can place in our collection plate.
If you are a tax payer, we would encourage you to sign up to one of our regular giving schemes and complete a Gift Aid Declaration so that we can claim the tax back on your donation.
Please ask to speak to Chris or Joan or contact us by email if you are interested in making a regular donation.