Sadly our building is closed but we are still very active. If you would like someone to pray with you or simply time in quiet prayer please contact Canon Pam Wise. Don't forget we have a live streamed service every Sunday at 10:30am. We also have a zoomed short act of worship each Thursday at 10:30am – please contact Pam if you would like to join us.
Visit our Contact Us page for all our email adresses and phone numbers.
Giving / Donating
We receive no external funding and rely on your donations as well as money from fundraising and hall hire to cover our costs. While the church building is closed, we are faced with a significant shortfall in our income. It may be several months before our letting's income returns in full. We are also losing income we would normally get through the collection plate on Thursday and Sunday services and the closure of the Hatch. As such, our income is currently £3000 per month less than normal.
The PCC continues to meet virtually and we have recently taken some very difficult decisions to reduce our costs. However, many of these continue, including insurance, regular servicing, maintenance and utility bills (although we are seeing some savings with lower use of the building).
The quickest and easiest way to give while the church building is closed is to donate through the JustGiving website by clicking on the button below.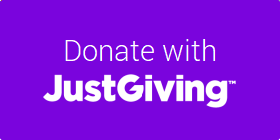 If you are a tax payer, please gift aid your donation by selecting "Yes, add gift aid" when prompted and completing your details on the JustGiving website.
If you are able to make a regular donation, please visit our Giving page for details on how you can set up a monthly Direct Debit.
Thanks you