Menu: Live streaming, What's New, Contact Us, Giving / Donating, About Us, Services and Events, Baptisms and Weddings, Safeguarding.
We are now open for public worship following COVID guidelines on
Sunday's at 10:30am
Thursday's at 10:30am (alternate weeks)
Please see our important information if you plan to attend a service
We will continue to live stream Sunday morning services at 10:30am
and hold a Zoom service on Thursday's at 10:30am when we are not meeting in church
Watch the live streams or catch-up on Facebook Live
During the week, the church building is closed except for pre-booked groups
Please contact Pam or Liz for any assistance or support during this time (details on our Contact Us page)
Welcome to the website for All Saints' Church, Oxhey.
We are the Church of England parish church serving South Oxhey and Carpenders Park, just to the south of Watford in Hertfordshire, in the Diocese of St Albans →.
All Saints' is open six days a week and everyone is welcome. Come along for help, support, company, quiet or prayer.
We meet for Holy Communion on Sundays at 10:30am and on alternate Thursdays at 10:30am (we hold a Zoom service on Thursday's on week's with no service in church).
On the first Sunday of the month we have All-Age Worship with children in mind. On all other Sundays during term time we have Sunday School and Crèche.
The church is open from 9:30am to 4:00pm every week day. There will always be someone here to help you and we have a chapel available for those who wish to spend time in quiet and prayer.
We are a member of Inclusive Church, a network of churches, groups and individuals uniting together around a shared vision.
The Hatch Café is open Monday to Friday from 11:45am to 1:45pm during term time for hot and cold snacks, hot meals and drinks.
All Saints' Church is the home to our own Mission, ASCEND. ASCEND's work is all about moving people forward, challenging their perceived barriers to education and training; providing people with more choice and control over their lives.
You can now donate to All Saints' Church through the JustGiving website by clicking on the button below. If you are a tax payer, please gift aid your donation by selecting "Yes, add gift aid" when prompted and completing your details on the JustGiving website.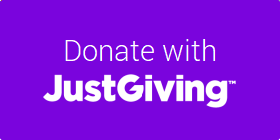 For information on how we use your data and our privacy notices click here
For information about our use of photos on this website click here
Menu: Live streaming, What's New, Contact Us, Giving / Donating, About Us, Services and Events, Baptisms and Weddings, Safeguarding.3